Primary Care Nurse
Brookline, Massachusetts
Department: Pastor Medical Group
At Beth Israel Deaconess Medical Center our nurses make a difference each and every day. Here you will work in a collaborative environment where our patients come first. You are a patient advocate delivering compassionate care while ensuring safe nursing practices. We are Harvard with a heart and strive to build on our legacy of nursing excellence.
Full Time
Level: 1 + Years
Travel: None
Success Profile
Team Player 10
Adaptable/Flexible 9
Patient Focused 8
Self Confident 8
Dependable 7
Compassionate 7
Traits are on a scale of
0
to
10
Additional Traits
Proactive
Problem-Solver
Positive
Motivated
Committed
Self-Starter
Quote
Let me just give you a quick overview of why it's different here. You'll be heard, respected, valued. Your ideas will be sought, your input welcomed. There's a real commitment to keeping it collegial and collaborative.

-Marsha M., RN, MS, Senior Vice President, Patient Care Services CNO
Click image to play video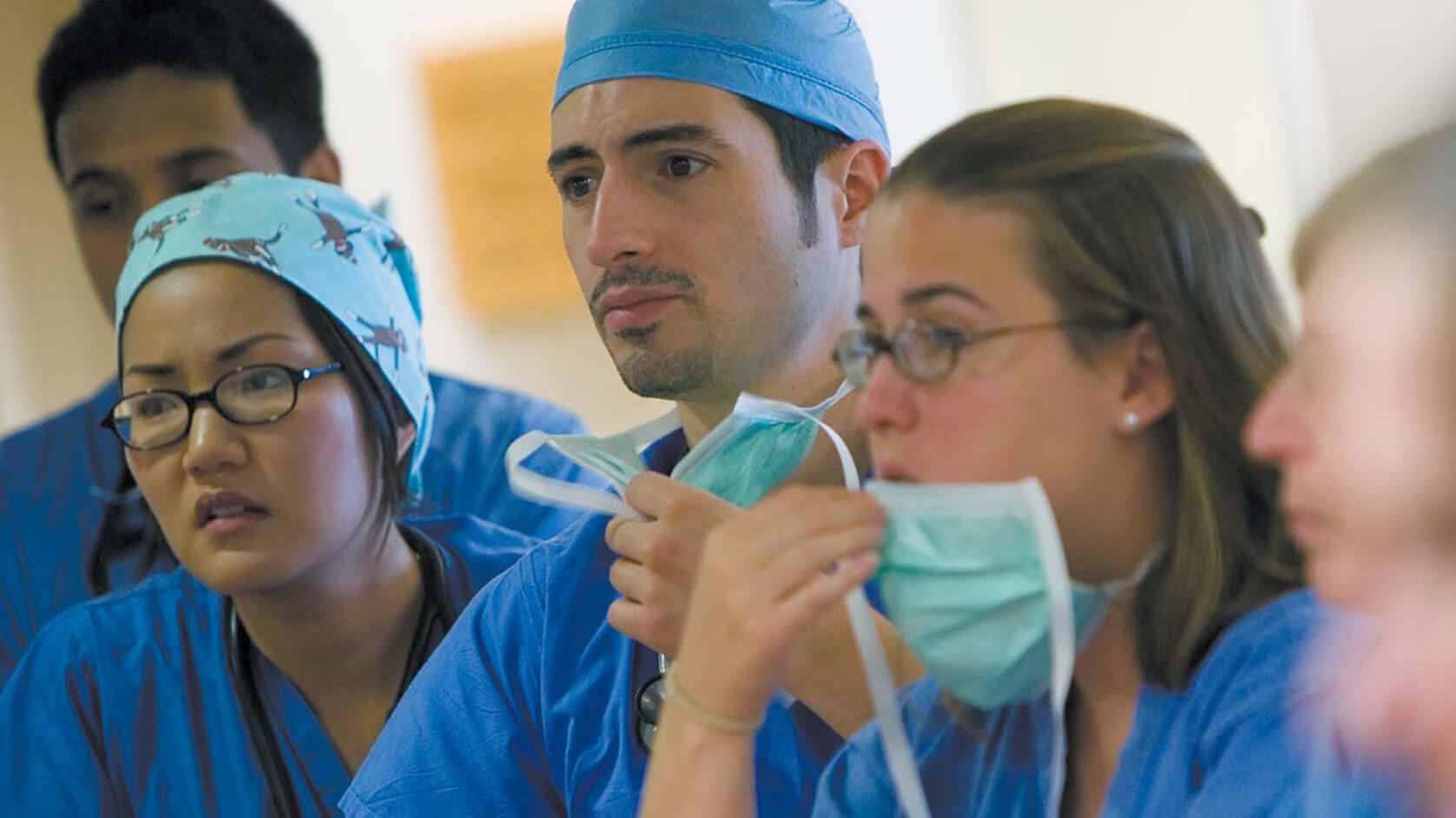 Rewards
Collaboration

401k/Retirement Savings

Continuing Education

Amenities

Health and Wellness Programs

$5 Red Sox Tickets
Responsibilities
Department Description:
Beth Israel Deaconess HealthCare-Pastor Medical Group provides personalized, comprehensive care for patients aged 18 and older.
Job Location:
Brookline, MA
Req ID:
29701BR
Job Summary:
The Primary Care Nurse will work in a primary care Beth Israel Deaconess HealthCare (BIDHC) practice, and perform wellness coaching, scribe duties and perform comprehensive nursing visits, including Annual Wellness Visits (AWVs). This position involves extensive interaction with diverse populations including patients, medical providers and BIDHC personnel.
Essential Responsibilities:
Accompanies Physician into the patient exam room in order to transcribe a history and physical exam, and accurately documents the physician's encounter with the patient and any others present. List in the electronic health record (EHR )all proper diagnoses and symptoms, as well as follow up instructions and prescriptions as dictated by the Physician.
Maintains records and documents effectively.  Communicates pertinent data through documentation in the EHR in accordance with BIDHC policies. Maintains ongoing communication with the patient's referring physician or other health care providers to ensure continuity of care.
Uses the EHR to queue prescription renewals for review by a licensed provider. As directed by a clinician, enters/scribes orders for tests, services or appointments in the EHR. Transcribes patient orders including laboratory tests, radiology tests, medications, etc. Documents any procedures performed by the Physician.
Provides individual health coaching in a primary care practice setting. Using evidence based practices, establishes a supportive and therapeutic relationship with the patient. Obtains pertinent history to determine patient's needs, reviews physician's referral and/or medical record, and engages in active discussion with other Care Team members when applicable.
Establishes short term and long term goals and evidence based plans that reflect the unique needs of each patient while meeting departmental, institutional, and BIDHC Care requirements.  Develops strategies to utilize individual patient strengths most effectively. Sets action plans, provides written action plan commitments and monitors patient progress at regular intervals.
Required Qualifications:
Graduate from an accredited Nursing Program required.
License Licensed Practical Nurse required., or Registered Nurse
0-1 years related work experience required.
Experience with medical terminology. Recognition of physical exam process and ability to record exam details.
Health wellness coaching or health education experience in a medical setting.
Experience with medicare, chronic care management and working with senior population.
Advanced skills with Microsoft applications which may include Outlook, Word, Excel, PowerPoint or Access and other web-based applications. May produce complex documents, perform analysis and maintain databases.
Preferred Qualifications:
3-5 Years of Experience preferred.
Courses or training in Motivational Interviewing techniques or patient-centered counseling.
Ability to type quickly, accurately and efficiently while speaking with patients or providers or other practice based staff.
Competencies:
Decision Making: Ability to make decisions that are guided by general instructions and practices requiring some interpretation. May make recommendations for solving problems of moderate complexity and importance.
Problem Solving: Ability to address problems that are varied, requiring analysis or interpretation of the situation using direct observation, knowledge and skills based on general precedents.
Independence of Action: Ability to set goals and determines how to accomplish defined results with some guidelines. Manager/Director provides broad guidance and overall direction.
Written Communications: Ability to summarize and communicate in English moderately complex information in varied written formats to internal and external customers.
Oral Communications: Ability to comprehend and converse in English to communicate effectively with medical center staff, patients, families and external customers.
Knowledge: Ability to demonstrate full working knowledge of standard concepts, practices, procedures and policies with the ability to use them in varied situations.
Team Work: Ability to act as a team leader for small projects or work groups, creating a collaborative and respectful team environment and improving workflows. Results may impact the operations of one or more departments.
Customer Service: Ability to provide a high level of customer service to patients, visitors, staff and external customers in a professional, service-oriented, respectful manner using skills in active listening and problem solving. Ability to remain calm in stressful situations.
Age based Competencies:
Employees in this job must be competent to provide patient care to the following age groups: Young adult: 16-30 years, Middle Age: 30 - 60 years, Elderly: 60 -.
Physical Nature of the Job:
Light work: Exerting up to 20 pounds of force frequently to move objects. Some elements of the job are sedentary, but the employee will be required to stand for periods of time or move through out the hospital campus
Working at this Location
Check out where you could be working if you apply.
View Map
Your Saved Jobs
You have not saved any jobs yet.