Nurse Care Coordinator
Boston, Massachusetts
Department: Care Connection Call Center
At Beth Israel Deaconess Medical Center our nurses make a difference each and every day. Here you will work in a collaborative environment where our patients come first. You are a patient advocate delivering compassionate care while ensuring safe nursing practices. We are Harvard with a heart and strive to build on our legacy of nursing excellence.
Full Time
Level: 1 + Years
Travel: None
Success Profile
Team Player 10
Adaptable/Flexible 9
Patient Focused 8
Self Confident 8
Dependable 7
Compassionate 7
Traits are on a scale of
0
to
10
Additional Traits
Proactive
Problem-Solver
Positive
Motivated
Committed
Self-Starter
Quote
Let me just give you a quick overview of why it's different here. You'll be heard, respected, valued. Your ideas will be sought, your input welcomed. There's a real commitment to keeping it collegial and collaborative.

-Marsha M., RN, MS, Senior Vice President, Patient Care Services CNO
Click image to play video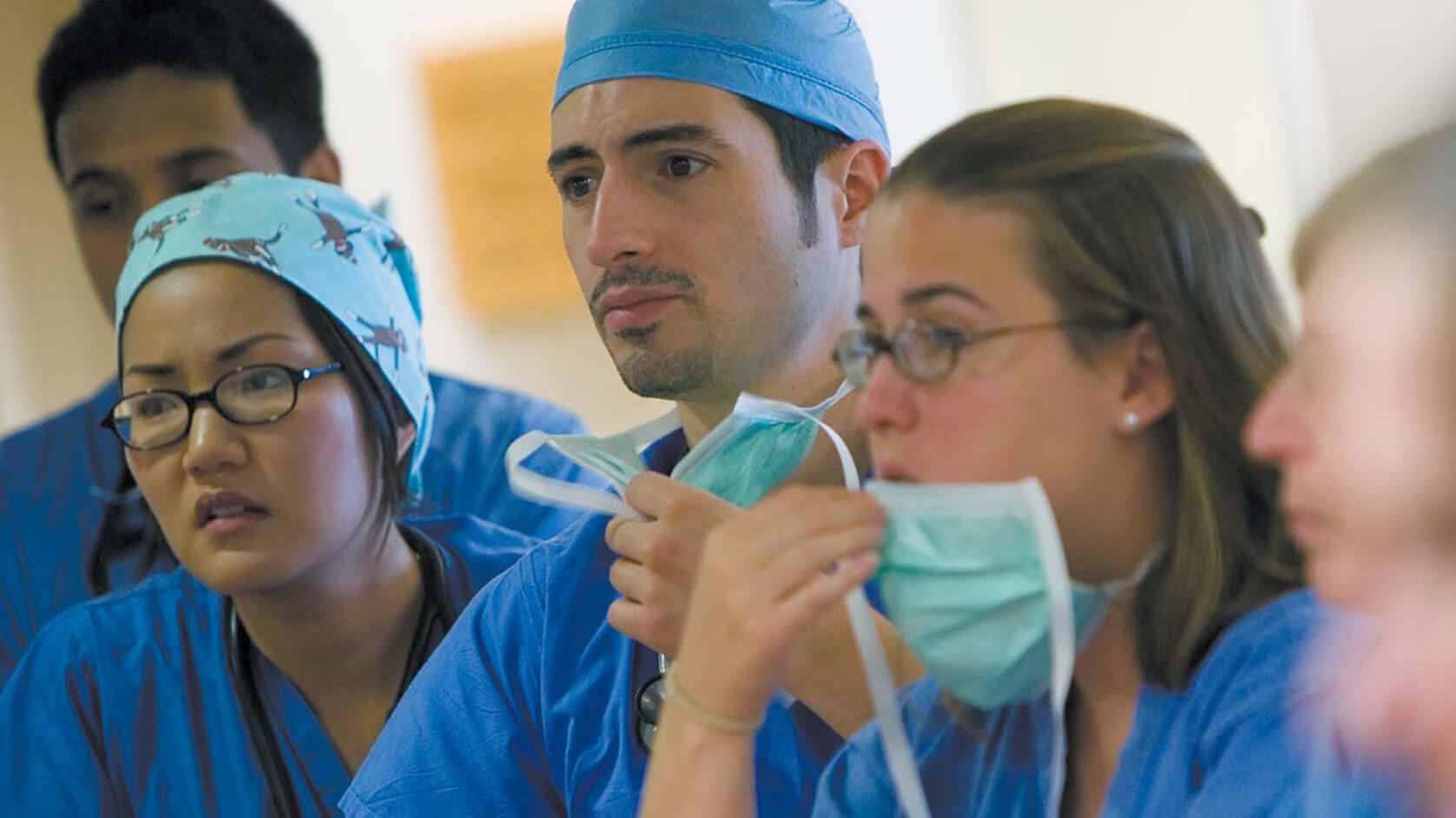 Rewards
Collaboration

401k/Retirement Savings

Continuing Education

Amenities

Health and Wellness Programs

$5 Red Sox Tickets
Responsibilities
Department Description:
The Care Connection department connects patients and referring physicians to services between BIDMC inpatient and/or specialty care and ongoing caregivers. By partnering with referring PCPs, specialists and BIDMC departments, the Care Connection staff connects callers rapidly to optimal care – preserving established relationships, building bridges to needed new services – finding the right care, at the right time, in the right place.
The Department is located in the Renaissance Building next to the Ruggles T stop, and is part of a new centralized call center pilot for Ambulatory Services
Job Location:
Boston, MA
Req ID:
30623BR
Job Summary:
The BIDMC Nursing Mission is to build on a legacy of nursing excellence by caring with compassion, advancing the art & science of nursing, and advocating for the health of patients, families, and communities. The RN Referral Facilitator collaborates with internal and external physicians and patients to secure timely and medically appropriate access to care at BIDMC or in the community/network. RNs work extensively via phone, multiple computer systems and other communication mechanisms, coordinating clinical information to secure needed clinical care, and ensure connection with established ongoing care givers or new specialists. Services include inpatient discharge follow up plans, facilitation of outpatient consults, physician to physician consults, and connection to cancer services. RNs maintain strong relationships with internal and external providers and jointly develop standard triage guidelines for optimal transitions. The team offers a key entry point for BIDMC referral affiliates, Beth Israel Deaconess Physician Organization (BIDPO) and other community practices and hospitals. Training, evaluation and competencies for this role are overseen by a Nurse Leader to the department.
Essential Responsibilities:
Partner with inpatient provider teams, patients, their PCPs and specialists to develop appropriate discharge follow up arrangements, including the development of standard guidelines where appropriate to ensure optimal care, and preservation of established relationships/network affiliations.
Partner with referring MDs and patients via dedicated phone lines to respond to inquiries and solicit necessary information to gain an understanding of both general and specific referral needs. Schedule appointments whenever possible, facilitate physician to physician consults, and promote other BIDMC services and programs when appropriate.
Serve as a senior level clinical resource, mentoring and providing ongoing education and feedback to non-clinical Care Connection staff as needed. Assist administrative staff with issues or patient concerns that require immediate attention or conflict resolution. Oversee/ triage clinically complicated inpatient discharge plans.
Participate in continuous improvement efforts for all aspects of work. Develop criteria for selected case review to ensure quality of care and identify improvements. Identify referral problem patterns to enable partnering with other departments for improvement.
Meet with specialty departments to understand clinical information needed for optimal triage. Develop standardized triage guidelines where possible to help guide PCP/Referring MDs and inpatient teams around referrals for specialty care.
Required Qualifications:
Graduate from an accredited Nursing Program required. Bachelor's degree in Nursing preferred.
License Registered Nurse required.
3-5 years related work experience required.
Excellent listening and interpersonal skills, especially telephonically
Solid understanding of the referral process and importance of care transitions
Expert word processing and data entry skills with strong attention to detail
Experience with computer systems required, including web based applications and some Microsoft Office applications which may include Outlook, Word, Excel, PowerPoint or Access.
Preferred Qualifications:
Knowledge of BIDMC physician offices and services
Knowledge of Excel
Competencies:
Decision Making: Ability to make decisions that are guided by precedents, policies and objectives. Regularly makes decisions and recommendations on issues affecting a department or functional area.
Problem Solving: Ability to address problems that are highly varied, complex and often non-recurring, requiring staff input, innovative, creative, and Lean diagnostic techniques to resolve issues.
Independence of Action: Ability to follow precedents and procedures. May set priorities and organize work within general guidelines. Seeks assistance when confronted with difficult and/or unpredictable situations. Work progress is monitored by supervisor/manager.
Written Communications: Ability to summarize and communicate in English moderately complex information in varied written formats to internal and external customers.
Oral Communications: Ability to comprehend and communicate complex verbal information in English to medical center staff, patients, families and external customers.
Knowledge: Ability to demonstrate in-depth knowledge of concepts, practices and policies with the ability to use them in complex varied situations.
Team Work: Ability to act as a team leader for small projects or work groups, creating a collaborative and respectful team environment and improving workflows. Results may impact the operations of one or more departments.
Customer Service: Ability to provide a high level of customer service and staff training to meet customer service standards and expectations for the assigned unit(s). Resolves service issues in the assigned unit(s) in a timely and respectful manner.
Physical Nature of the Job:
Sedentary work: Exerting up to 10 pounds of force occasionally in carrying, lifting, pushing, pulling objects. Sitting most of the time, with walking and standing required only occasionally
Working at this Location
Check out where you could be working if you apply.
View Map
Your Saved Jobs
You have not saved any jobs yet.