Phone Triage Nurse
Boston, Massachusetts
Department: GI
At Beth Israel Deaconess Medical Center our nurses make a difference each and every day. Here you will work in a collaborative environment where our patients come first. You are a patient advocate delivering compassionate care while ensuring safe nursing practices. We are Harvard with a heart and strive to build on our legacy of nursing excellence.
Full Time
Level: 1 + Years
Travel: None
Success Profile
Team Player 10
Adaptable/Flexible 9
Patient Focused 8
Self Confident 8
Dependable 7
Compassionate 7
Traits are on a scale of
0
to
10
Additional Traits
Proactive
Problem-Solver
Positive
Motivated
Committed
Self-Starter
Quote
Let me just give you a quick overview of why it's different here. You'll be heard, respected, valued. Your ideas will be sought, your input welcomed. There's a real commitment to keeping it collegial and collaborative.

-Marsha M., RN, MS, Senior Vice President, Patient Care Services CNO
Click image to play video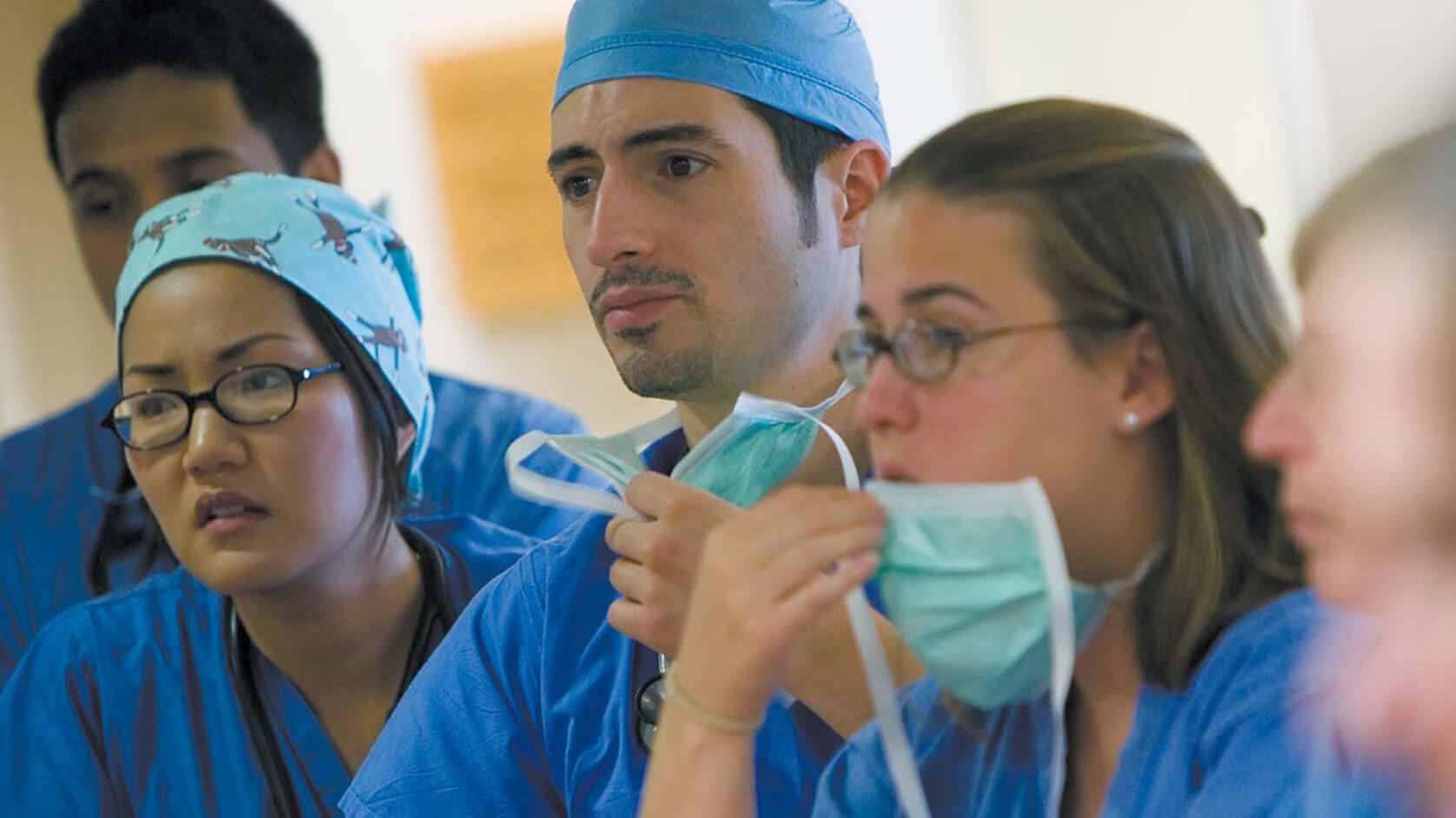 Rewards
Collaboration

401k/Retirement Savings

Continuing Education

Amenities

Health and Wellness Programs

$5 Red Sox Tickets
Responsibilities
Department Description:
A team transforming ambulatory intake and coordination for the BIDMC Digestive Disease Center. BIDMC is an internationally recognized leader in digestive diseases and has chosen this area as a strategic focus for growth. Services span general GI, Liver, General and Colorectal Surgery and Cancer Care. This job will be part of a larger effort to redesign the workflow around successful call centers.
This position will be supporting our Digestive Disease Contact Center by performing care coordination and triage to assess the severity of our patient's GI health concerns. The nurse facilitator will be the primary contact for patients with any questions regarding their procedure or urgent medical needs.
This role will not be located on the main medical center campus but rather at an offsite location conveniently located on the Northeastern University campus beside the Ruggles train station.
Job Location:
Boston, MA
Req ID:
33228BR
Job Summary:
The BIDMC Nursing Mission is to build on a legacy of nursing excellence by caring with compassion, advancing the art & science of nursing, and advocating for the health of patients, families, and communities. The Telephone Triage Consulting Nurse works independently utilizing a systematic approach to nursing practice. The RN performs a thorough telephonic clinical assessment to prioritize patient needs, supported by approved evidence-based triage guidelines and protocols and facilitates referral to the appropriate level of care. The RN is responsible for performing a safe, effective, and timely evaluation of patient needs and provides education and guidance regarding immediate care and preventive behaviors. Training, evaluation and competencies for this role are overseen by a Nurse Leader to the department.
Essential Responsibilities:
Answer telephone triage line and prioritize calls appropriately. Determine urgency and disposition for telephone triage requests and other patient calls requiring clinical expertise and decision making.
Conduct a sound nursing assessment utilizing critical thinking and problem solving skills to collect pertinent clinical data. Create a nursing care plan matching symptoms with appropriate acuity (emergent, urgent, acute and non-acute) and ensure safe, timely disposition of call. Recognize life-threatening situations and respond accordingly based on department protocols.
Direct patient to appropriate level of care. Educate patient regarding plan of care with recommendations for next steps.
Facilitate scheduling of appointments and referrals as needed. Collaborate with physicians and healthcare team to optimize care.
Follow accepted evidenced-based guidelines and protocols and document encounters in electronic medical record appropriately.
Required Qualifications:
Bachelor's degree required.
License Registered Nurse required., and Certificate 1 Basic Life Support required.
3-5 years related work experience required.
Excellent Listening and interpersonal skills.
Advanced nursing process skills with analytical ability to assess and choose effective solutions.
Experience with computer systems required, including web based applications and some Microsoft Office applications which may include Outlook, Word, Excel, PowerPoint or Access.
Preferred Qualifications:
Prior experience in medical-surgical, primary care, ED.
Prior telephone triage experience preferred
Competencies:
Decision Making: Ability to make decisions that are guided by precedents, policies and objectives. Regularly makes decisions and recommendations on issues affecting a department or functional area.
Problem Solving: Ability to address problems that are highly varied, complex and often non-recurring, requiring staff input, innovative, creative, and Lean diagnostic techniques to resolve issues.
Independence of Action: Ability to follow precedents and procedures. May set priorities and organize work within general guidelines. Seeks assistance when confronted with difficult and/or unpredictable situations. Work progress is monitored by supervisor/manager.
Written Communications: Ability to communicate clearly and effectively in written English with internal and external customers.
Oral Communications: Ability to comprehend and converse in English to communicate effectively with medical center staff, patients, families and external customers.
Knowledge: Ability to demonstrate full working knowledge of standard concepts, practices, procedures and policies with the ability to use them in varied situations.
Team Work: Ability to act as a team leader for small projects or work groups, creating a collaborative and respectful team environment and improving workflows. Results may impact the operations of one or more departments.
Customer Service: Ability to provide a high level of customer service to patients, visitors, staff and external customers in a professional, service-oriented, respectful manner using skills in active listening and problem solving. Ability to remain calm in stressful situations.
Age based Competencies:
Employees in this job must be competent to provide patient care to the following age groups: Young adult: 16-30 years, Middle Age: 30 - 60 years, Elderly: 60 -.
Physical Nature of the Job:
Sedentary work: Exerting up to 10 pounds of force occasionally in carrying, lifting, pushing, pulling objects. Sitting most of the time, with walking and standing required only occasionally
Working at this Location
Check out where you could be working if you apply.
View Map
Your Saved Jobs
You have not saved any jobs yet.