Lead Nurse Practitioner
Boston, Massachusetts
Department: Urology
At Beth Israel Deaconess Medical Center our nurses make a difference each and every day. Here you will work in a collaborative environment where our patients come first. You are a patient advocate delivering compassionate care while ensuring safe nursing practices. We are Harvard with a heart and strive to build on our legacy of nursing excellence.
Full Time
Level: 1 + Years
Travel: None
Success Profile
Team Player 10
Adaptable/Flexible 9
Patient Focused 8
Self Confident 8
Dependable 7
Compassionate 7
Traits are on a scale of
0
to
10
Additional Traits
Proactive
Problem-Solver
Positive
Motivated
Committed
Self-Starter
Quote
Let me just give you a quick overview of why it's different here. You'll be heard, respected, valued. Your ideas will be sought, your input welcomed. There's a real commitment to keeping it collegial and collaborative.

-Marsha M., RN, MS, Senior Vice President, Patient Care Services CNO
Click image to play video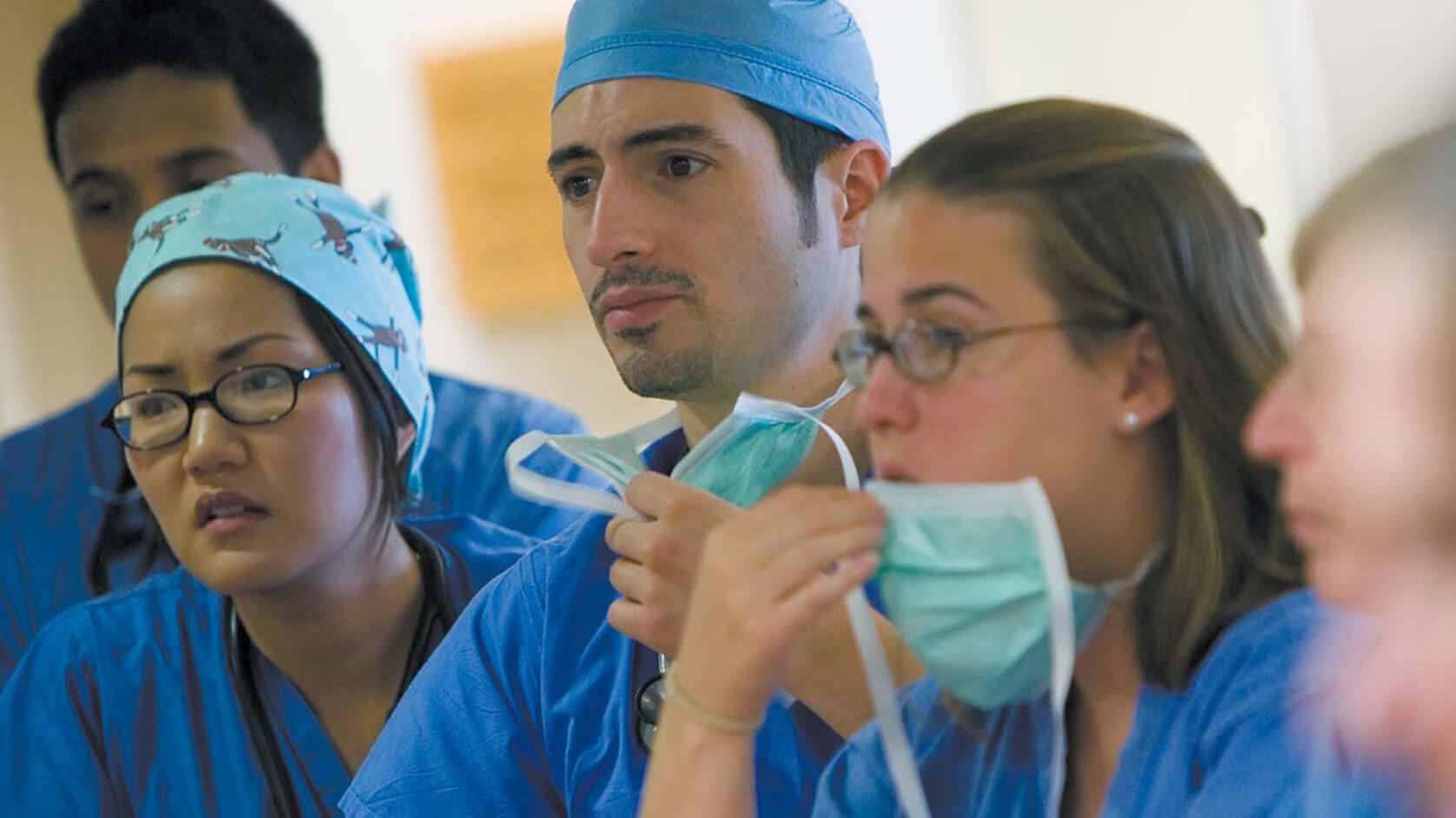 Rewards
Collaboration

401k/Retirement Savings

Continuing Education

Amenities

Health and Wellness Programs

$5 Red Sox Tickets
Responsibilities
Department Description:
Seeking Full-Time APN - Nurse Practitioner Lead (T2) for the Division of Urology at BIDMC in Boston. 40-hours per week, Monday-Friday.
The Division of Urology provides comprehensive, patient-centered care and the most advanced treatments — including the latest minimally invasive/robotic and laser ablation procedures — for men and women with all types of urologic conditions.
Job Location:
Boston, MA
Req ID:
35891BR
Job Summary:
The BIDMC Nursing Mission is to build on a legacy of nursing excellence by caring with compassion, advancing the art & science of nursing, and advocating for the health of patients, families, and communities. The APN - Nurse Practitioner Lead is responsible for coordination of a clinical program, including program development, quality assurance and coordination of patient delivery systems while participating in all aspects of patient care. This position may involve oversight of other staff in the program. Training, evaluation and competencies for this role are overseen by a Nurse Leader to the department.
Essential Responsibilities:
Performs and documents histories and physical examinations. Orders and interprets diagnostic tests. Writes orders for medications and treatments according to licensure guidelines. Assesses patient response to treatments.
Participates in patient rounds and case conferences. Maintains and follows patient care protocols. Works in collaboration with cardiologists, fellows and house staff in educating patients and families. Continually updates clinical knowledge and skills through consultation, formal and informal education, and review of current literature for self and other mid level providers.
Works with team of healthcare providers to improve the quality of care given to patients. Meets regularly with the Clinical Manager to plan and facilitate patient care improvements. Ensures that evidence based medicine is followed for the particular patient population.
Initiates program development projects that may include networking, marketing, data collection, quality metrics and adherence to state and national guidelines.
Attends collaborative meetings. Participates in recruitment, hiring and evaluation of other mid level providers. Acts as a resource to mid levels, RNs, physicians, who may be new to BIDMC.
Required Qualifications:
Master's degree in Nursing required.
License Nurse Practitioner License required., and Certificate 1 Basic Life Support required.
3-5 years related work experience required.
MA Board authorization to practice as an APRN NRSG
Valid prescriptive authority from both the MA DPH-DCP and Federal DEA
American Heart Association - Basic Life Support Certificate
Advanced skills with Microsoft applications which may include Outlook, Word, Excel, PowerPoint or Access and other web-based applications. May produce complex documents, perform analysis and maintain databases.
Preferred Qualifications:
Experience in a teaching hospital and speciality area expertise.
Competencies:
Decision Making: Ability to make decisions that are guided by precedents, policies and objectives. Regularly makes decisions and recommendations on issues affecting a department or functional area.
Problem Solving: Ability to address problems that are highly varied, complex and often non-recurring, requiring staff input, innovative, creative, and Lean diagnostic techniques to resolve issues.
Independence of Action: Ability to set goals and determines how to accomplish defined results with some guidelines. Manager/Director provides broad guidance and overall direction.
Written Communications: Ability to summarize and communicate in English moderately complex information in varied written formats to internal and external customers.
Oral Communications: Ability to comprehend and communicate complex verbal information in English to medical center staff, patients, families and external customers.
Knowledge: Ability to demonstrate in-depth knowledge of concepts, practices and policies with the ability to use them in complex varied situations.
Team Work: Ability to act as a team leader for small projects or work groups, creating a collaborative and respectful team environment and improving workflows. Results may impact the operations of one or more departments.
Customer Service: Ability to provide a high level of customer service and staff training to meet customer service standards and expectations for the assigned unit(s). Resolves service issues in the assigned unit(s) in a timely and respectful manner.
Age based Competencies:
Employees in this job must be competent to provide patient care to the following age groups: Young adult: 16-30 years, Middle Age: 30 - 60 years, Elderly: 60 -.
Physical Nature of the Job:
Light work: Exerting up to 20 pounds of force frequently to move objects. Some elements of the job are sedentary, but the employee will be required to stand for periods of time or move through out the hospital campus
Working at this Location
Check out where you could be working if you apply.
View Map
Quote
Let me just give you a quick overview of why it's different here. You'll be heard, respected, valued. Your ideas will be sought, your input welcomed. There's a real commitment to keeping it collegial and collaborative.

-Marsha M., RN, MS, Senior Vice President, Patient Care Services CNO
Your Saved Jobs
You have not saved any jobs yet.